Personalization From Start To Cart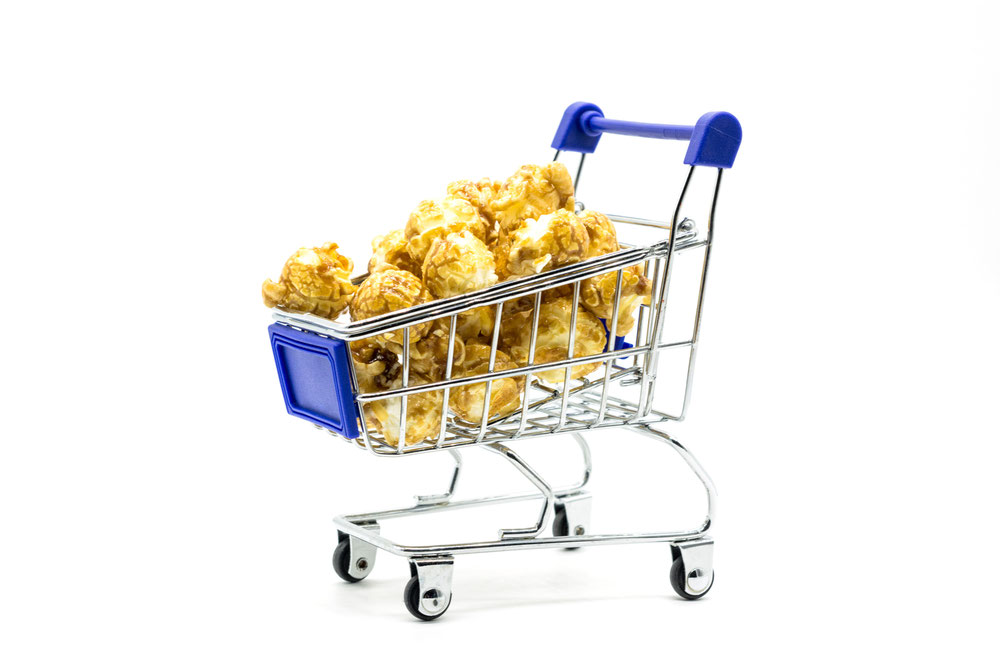 In the attention economy, your brand has a few moments to impact a customer, guide them to your website, and introduce relevant products. One way to make this process more effective and efficient is through personalization.
In this article, we look at the ways that AI-based recommendations can help personalize the customer journey and increase sales to grow your brand.
---
Table of Contents
---
Personalization sounds a bit techy but it's really based on the time-tested principle of making a personal connection with your customer. Think about your own shopping experience: You might go a bit further to get gas or ice cream because the owner at a certain place knows your name, says hello, and makes you feel welcome.
It's the same with personalization in eCommerce, where social media, data, analytics, and AI are giving brands more connection to and knowledge of their customers' personal preferences. Studies have even shown that customers will pay more for brands that show personal touches, like remembering names, birthdays, and purchase history.
While the principle of personalization isn't new, eCommerce has introduced new ways to create unique customer experiences. One essential strategy that we can mobilize in this digital landscape: AI-based personalized product recommendations.
We have all been in the following scenario: you're at a new supermarket. You don't know where anything is and you don't have a lot of time. On top of all that, there is so much to choose from. Certain qualities that should be positives - such as a wide range of products - become negatives in your user experience. You leave the shop empty-handed, but still hungry for those snacks you couldn't find.
When it comes to online purchasing, personalized product recommendations are an eCommerce solution to the above mentioned scenario: Personalized product recommendations help get the right products in front of the right people.
As such, they should be seen as a vital component of your digital sales strategy in order to:
Increase sales
Increase AOV
Boost conversions
Personalize your relationship with your customer
Help build customer loyalty
There are three main types of recommendations you can use to guide a customer through your website and seamlessly and effectively connect them with your products.
General Recommendations
This type of recommendation offers products to visitors based on general trends and insights rather than on personalized data.
It's a good strategy to use global recommendations for first-time visitors. You don't know much about them yet. These recommendations take the following form:
Trending Now
This type of recommendation showcases products that are currently "hot," focusing on recent purchases as a metric to determine product placement.
Most Popular/Top Sellers
This type of recommendation displays the products that are most popular - determined by buys, clicks, or "add to cart" actions. Top products can be sorted according to their clicks
New Products
This type of recommendation highlights products that have recently launched. Because there may not be much data around new products they can get lost in the shuffle. Highlighting new products gives them pride of place on your site so that old and new customers can see them.
As you can see, all of these types of recommendations are based more on information you have on products rather than on info you have about your customer's preferences. These are the most general recommendations, yet for new visitors they have the effect of already connecting them to your brand and products in meaningful ways. They also get your hottest, most popular, and newest products on display - which makes good business sense.
Affinity-Based Recommendations
These recommendations are based on connections between products, so that things like a pair of pants that a visitor checks out will match with color, style, kind, category of certain shirts. These recommendations take the following form:
Complete the Look
Someone looks at black tennis shoes and recommendations will center around products that complete the product circuit: for example, black athletic pants and white athletic shirts. This strategy helps with cross-selling and increasing AOV.
Viewed/Frequently Bought Together
Browsing history, website insights, and trends combine to display products that might not "Complete the look" but instead get the visitor to look for products they might not usually gravitate toward. This can inspire new brand affinities.
Similar Products
Recommendations based on similar colors, patterns, or other attributes/qualities. Looking for black jeans? Here are some other black jeans-and some blue jeans with a similar fit. This recommendation helps with product discovery.
Personalized Recommendations
These recommendations are based on the shopper's preferences and user behavior. Such as:
Top Picks For You
This recommendation is based on browsing history on your site-buys, clicks, adds to cart, page views, shares. From this data, a user affinity profile is generated based on
brands the user gravitates towards -colors, patterns, and styles they prefer
Products show up that are tailored to customer affinities.
Dynamic Personalization
This recommendation combines page views, clicks, affinities to reveal relevant products in real time.
Personalization From Start To Cart
We have so far outlined the power of personalized product recommendations and their types. But the key question becomes: where is the best place to put each recommendation to maximize sales and optimize each page on your site? In what follows, we look at the importance of location, location, location for personalization.
Homepage
Pretty much everyone enters a website through the homepage, so think globally and use more general recommendations here:
Trending Now (New Shoppers)
New Products (New and Return Shoppers)
Most Popular (New Shoppers)
Category Page
If someone is on the category page, they already have a sense of what they are looking for but they still need options. These recommendations help retailers here:
Top Picks For You (Returning Shoppers)
Trending In Category (New and Returning Shoppers)
Most Popular In Category (New Shopper)
Recently Viewed
Product Page
Once the shopper is here, they like the product or its attributes. A couple different strategies work at this point in the shopper journey. The first is giving options based on likeness. Hence:
Recently Viewed
Similar Products
Another strategy, which can increase AOV, is to recommend products also bought in combination with the one your customer is looking at:
Frequently Bought Together
Top Picks for You
Cart Page
A key moment in the shopper journey is the cart, where you have a strong sense of what the customer is wanting to buy. This is a great chance to increase to AOV by cross-selling. These recommendations work particularly well at this point in the shopper's journey.
Frequently Bought Together
Trending
Top Picks For You
In our eCommerce landscape personalization pays off in small and big ways by helping the retailer and online entrepreneur connect with customers to discover products to optimize revenue. Since 2014, Recommendify has been at the forefront of AI-based personalization solutions for your eCommerce needs.
---
Click below a quick demo of Recommendify . We increase AOV for e-commerce brands with personalized product recommendations from the home page to the cart.
Ready to increase your sales?
Let's talk about driving sales for your brand with AI-based personalized recommendations.