6 Personalization Trends for 2021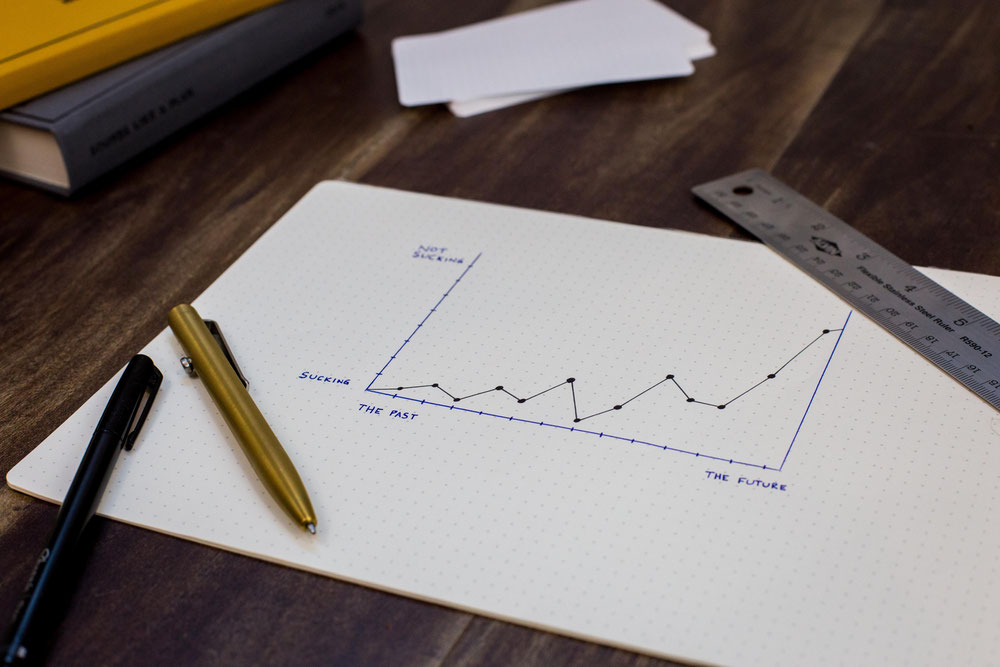 According to a study by Forbes Magazine, personalized shopping cart recommendations influenced 92% of shoppers online to buy products.
That is the power of personalization for your bottom line. But shopping cart recommendations represent an older strategy in the ever changing world of e-commerce.
To stay current in the hyper-competitive digital marketplaces of 2021, it's necessary to attend to trending personalization solutions that are even more customer-centric, dynamic, and predictive than before.
This article looks at some emerging strategies that will help leverage growth for your brand in 2021 and beyond.
---
Table of Contents
---
What Is Personalization?
Perhaps even more than "optimization," personalization is one of those words constantly circulating in the e-commerce lexicon. In its most basic form, personalization takes user data and browsing behavior in order to offer unique customized shopper experiences to visitors online. In other words, it gets the right products to the right people at the right time. As an example, personalization might suggest a pair of pants to go with a shirt you are interested in while on Amazon. Or it might remember a customer's birthday by sending an email with a discount for an item.
While personalization has a kind of techno-futuristic valence, it is, at its core, a time-tested business principle that connects a customer to a product and a brand. What's different now, of course, is we have the technology, data, and analytics to personalize products and tailor shopping journeys based on customer preferences and behavior that have been hitherto unavailable to brick and mortar businesses. The result: more unique insights into customers for better recommendations, sales, and engagement.
Personalization Trends for 2021
The Covid-19 pandemic has forced e-commerce to adapt to a socially distanced, shuddered world. Rather than slow down this sector, however, it has spurred online growth on a massive scale. E-commerce business solutions including personalization have also rapidly evolved during what has been dubbed "The Quickening" caused by the Pandemic. Here are some trends arriving at an ecommerce site near you in the wake of 2020's unprecedented challenges.
Psychographics For More Personalization
Both personalization and segmentation for e-commerce retail deal with demographics—gender, geography, generation—as well as purchasing histories and online behavior. These three, basically benign pillars of personalization are crucial for creating a shopper's journey that is tailored to the visitor or customer.
But there is a new kind of personalization on the move. Already practiced by Facebook, it is known as psychographic profiling. Instead of just focusing on age and gender, for example, psychographics look into personality based on online behavior. Are you skeptical? Assertive? Algorithms for Shopify apps will soon process psychographic information for product recommendations based on personality. That's real personalization. If you thought your privacy was being eroded by Big Tech's surveillance regimes before, just wait until the "data" of your inner being becomes part of algorithmic deductions for even better product recommendations!
Visual Search Shopping
They say a picture is worth a thousand words and that is particularly true with visual search shopping which allows users to conduct an internet search with pictures rather than keywords. We are visual creatures and often have trouble putting into a text box what we are seeing and therefore wanting for a product. By starting with the visual rather than the textual, visual search technology is banking on simplifying search processes that get scrambled through pesky words.
As image recognition technology improves, we will be better able to find products by loading images into the infinite neural networks of a Pinterest or Google. Accordingly these companies will generate results of where to find a desired product or something like it based on recognizing colors and materials. It's only a short step from visual search to personalized product recommendations for matching or related items. Pinterest is already using visual search as a huge revenue stream from advertisers. Other companies are following post haste.
Transparent Personalization
There is an undeniable encroaching dread that our privacy and data are being exploited by Big Tech companies and the e-commerce digital marketplaces that use this information to connect to customers. With every Facebook scandal and data breach, that dread increases. The rise of privacy concerns is making it more difficult to separate AI-based product personalization, which sounds very Big Brother, from the sense that this technology is somehow misappropriating customer data.
Expect, therefore, the language around AI-based personalization to become more reassuring in regard to where and how the customer's data is being used. The old, opaque "Recommended for you" will be accompanied by transparent explanations: "because it's in your size," or "because you've purchased similar items from us before." This transparency is already becoming a norm to quell anxious shoppers.
Review Moderation
Astroturfing, or the creation of fake reviews to deflate or inflate products, is one of the dirty tricks of e-commerce. The term derives from "Astroturf" which is a fake grass used on sports fields worldwide. Astroturfing is thus a practice that tries to make reviews look grass-roots and organic when they are wholly artificial. Because businesses live off reputation, social trust, and reviews, astroturfing can cost a company, if it's big, millions upon millions of dollars. And if a company is small, it can put you out of business.
Thankfully Amazon is spearheading a trend to weed out astroturfing and the inauthentic and damaging reviews it causes. Clearly this is an essential trend for keeping the shopping journey smooth and maintaining social trust. Amazon's AI accomplishes these objectives by placing greater weight on verified customer reviews. And yet, Amazon's not the only company that needs reviews that are authentic and trustworthy. So expect this AI to become more widespread.
"Save For Later" Feature
Our shopping journeys are increasingly non-linear, complex, and spread out over multiple devices, entrypoints, touchpoints, and times. Of course, companies need to account for this more diffuse approach to shopping with multi-channel or omnichannel marketing. When it comes to personalization in this regard, the shopper needs to be able to quickly return to their cart, if they switch devices or take time away from them. This is where the trending "'Save for Later" feature comes into personalized product recommendations. Reloading a product every time a shopper leaves a device is a surefire way to increase friction toward a purchase. "Save for later" features on e-commerce shopping carts enable more seamless user experience and save time to decrease friction, while push notifications can also remind shoppers that their items are still waiting for them, ready to purchase.
Lifelong Shopping Journeys
Currently we think of a shopping journey lasting from, say, the time a visitor gets on a site to the time they make a purchase. One trend that is emerging now, however, is to take a longitudinal approach to the shopping journey. How do purchases at a young age predict where certain customers might go with purchases later in life? For digital natives whose whole lives will form vast data sets from infancy to old age, advanced personalization is trending toward a lifelong approach to the shopping journey. This longitudinal personalization represents the logical endpoint to marketing strategies already intent on bridging digital and physical realms across multiple devices. Why not extend this bridge across multiple stages of one's life cycle, as well? It is now not difficult to envision some combination of psychographics and lifelong shopping journey forming a grand narrative of deep data, analytics, and personalization that would make even Charles Dickens proud.
Conclusion
The past year has witnessed the "quickening" of the e-commerce sector due to Covid. As a consequence we have seen transformative growth in customer-centric user experience in which retailers are now more incentivized to invest. By connecting the right products to the right people at the right time, personalization strategies will play an ever more vital role in the shopping journey.
---
Recommendify provides advanced personalized product recommendations that drive growth and revenue. Check out our demo here to see how Recommendify can provide business solutions through the power of personalization.
Ready to increase your sales?
Let's talk about driving sales for your brand with AI-based personalized recommendations.